Cinema in the Royal Łazienki. My Nikifor, Goya's Ghosts, Great Expectations
---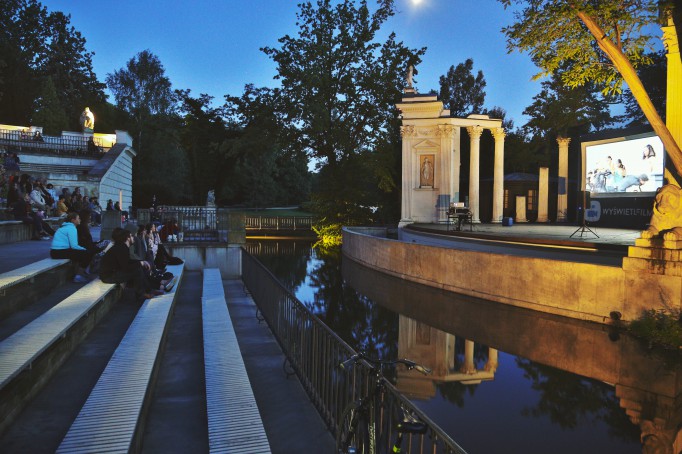 We invite visitors to free admission film screenings, which will take place in the Amphitheatre in July, August and September. Eight popular films from European and American cinematography will be featured.
Screenings will take place in the Amphitheatre on 3, 18, 24 and 31 July and on 7, 14, 21 and 28 August (at 21.00). Showings organised on each first Monday of a month will spotlight German cinema, as part of the German Season in the Royal Łazienki. The first film – to be shown on 3 July – will be Pina by Wim Wenders. It is the director's tribute to German dancer and choreographer, Pina Bausch, who died eight years ago.
The second German film which will be presented in the Amphitheatre is the documentary Who is Oda Jaune? by Kamilla Pfeffer (7 August). The film presents – using simple means – a little-known, young Bulgarian-German painter, Oda Jaune (real name: Michaela Danowska), who is at the start of her career. Scenes showing the artist painting are interlaced with her remarks about creative work.
On 18 July, the film My Nikifor by Krzysztof Krauze will be shown in the Amphitheatre. The low-key, warm and simple picture shows the last years of one of the most famous painters of naïve art, Nikifor Krynicki.
The subsequent screenings will feature: Goya's Ghosts by Miloš Forman (24 July), Art School Confidential by Terry Zwigoff (31 July), Who is Oda Jaune? by Kamilla Pfeffer (7 August), The Kidnapping of Michel Houellebecq, Guillaume Nicloux (14 August), Shirley: Visions of Reality by Gustav Deutsch (21 August), Great Expectations by Mike Newell (4 September).
The films will be presented in the Amphitheatre as part of the 'Cinema and Art' project, which highlights works that focus on art and its creators. Screenings are organised by: Fundacja Rozwoju Kinematografii, WyświetlFilm.pl and the Royal Łazienki Museum.