Director of the Royal Łazienki decorated by the Republic of Finland
---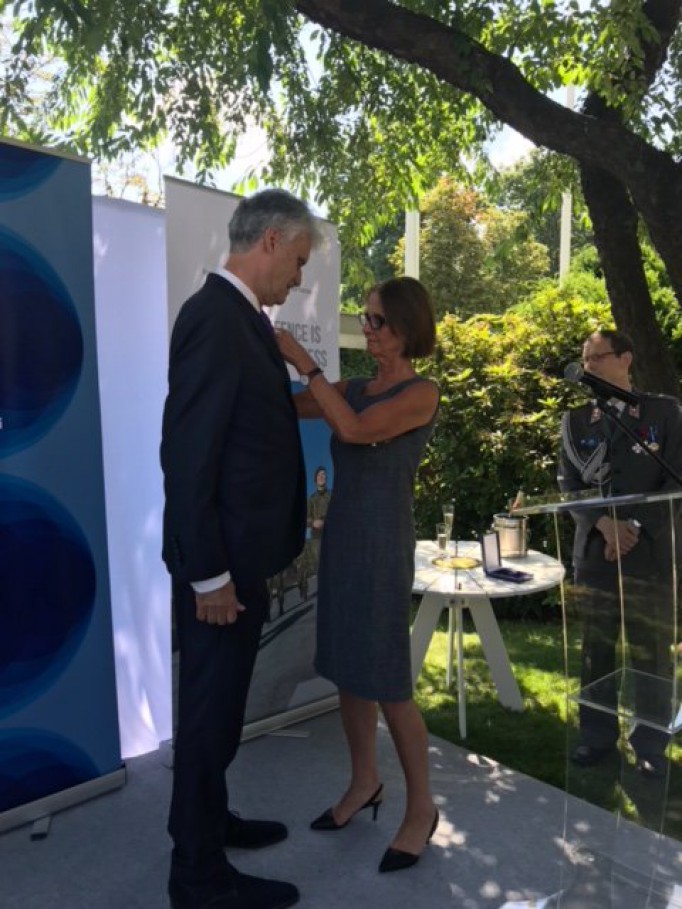 Professor Zbigniew Wawer, Director of the Royal Łazienki Museum, was awarded with the First Class of the Order of the White Rose of Finland (fin. Suomen Valkoisen Ruusun Ritarikunnan I loukan ritamerkit) by the President of the Republic of Finland.
Professor Zbigniew Wawer has accepted the decoration from the Finnish Ambassador, Hanna Lehtinen, during a celebration which was held on 4 June 2018 at the Finnish Embassy. On that day, the 100th anniversary of the Finnish Defence Forces and the birthday of Finnish Marshal Gustaf Mannerheim were celebrated.
As Ambassador Lehtinen said, the President of the Republic of Finland decorated the Director of the Royal Łazienki in recognition of his vision, indefatigable support and cooperation with the Finnish partners. 'Last year was particularly important for Finland. We celebrated the 100th anniversary of the independence of Finland and 150th birthday of Marshal Mannerheim. (…) The last year's celebration would not have been possible without our key partners in Poland, with whom we have maintained excellent cooperation. The contribution made by Professor Zbigniew Wawer in this area was truly outstanding and it made it possible to honour the birthday of Marshal Mannerheim in the Royal Łazienki' – Ambassador Lehtinen emphasised.
She reminded that, on that occasion, the Museum hosted an academic conference devoted to Marshal Mannerheim and Marshal Piłsudski as well as the Finnish and Polish paths to liberty, while the Open-Air Gallery of the Royal Łazienki housed an exhibition devoted to the life of Marshal Mannerheim, his relations with Poland and struggles to maintain Finnish sovereignty during World War II.
Since the Order of the Cross of Liberty is no longer awarded, the Finnish Order of the White Rose is presently the highest official Finnish decoration. It has been conferred since 16 May 1919 for military and civilian merits. The Order was established by Gustaf Mannerheim, the then regent of the Kingdom of Finland.