Art pieces from Royal Łazienki on exhibition in Vienna
---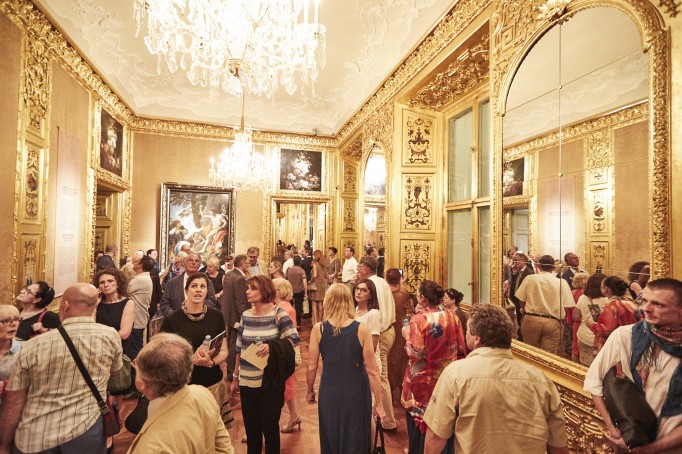 Exhibits from four Polish museums, including the Royal Łazienki, are displayed in the Austrian Belvedere Museum in Vienna, at an exhibition devoted to King John III Sobieski. The exhibition is a tribute to the Polish ruler, who left a profound mark on the history of Vienna.
The exhibition "John III Sobieski – Polish King in Vienna" will be displayed in the Winterpalais of the Austrian Belvedere Museum until 1 November 2017. It is devoted to the persona of the Polish ruler, an important figure in the history of Vienna. On 12 September 1683, John III Sobieski – main commander of the allied army of Polish, German, and Austrian troops – liberated the city, which had been besieged by the Ottoman Empire army for many weeks. The battle, which came down in history as the Relief of Vienna, stove off the Turkish invasion on the Christian part of Europe.
Almost one hundred items are displayed at the exhibition: paintings, jewellery, decorative art objects, militaria and memorabilia. They are intended to acquaint the audience from Vienna with the persona of John III Sobieski – an outstanding politician, leader, strategist, but also an art patron and a person with a private life.
The exhibition "John III Sobieski – Polish King in Vienna" is organised in cooperation with four royal residencies – the Wawel Royal Castle, the Royal Castle in Warsaw, the Museum of King John III's Palace in Wilanów, and the Royal Łazienki Museum in Warsaw – which loaned their exhibits to the Austrian Belvedere Gallery.
The exhibition in Vienna features two art pieces from the Royal Collection of Paintings in the Palace on the Isle. One of them is the "Portrait of Wincenty Gosiewski" (author unknown), a painting depicting the Treasurer of the Grand Duchy of Lithuania, Lithuanian Field Hetman, participant in the Cossack Wars in the years 1648-49 and against Russia in the years 1654-55. The second piece – "Portrait of Jan Kazimierz" by Daniel Schultz – depicts the King of Poland and the Grand Duchy of Lithuania in the years 1648-1668, titular King of Sweden until 1660, from the Waza dynasty.