Royal Sculpture Gallery in the Old Orangery
---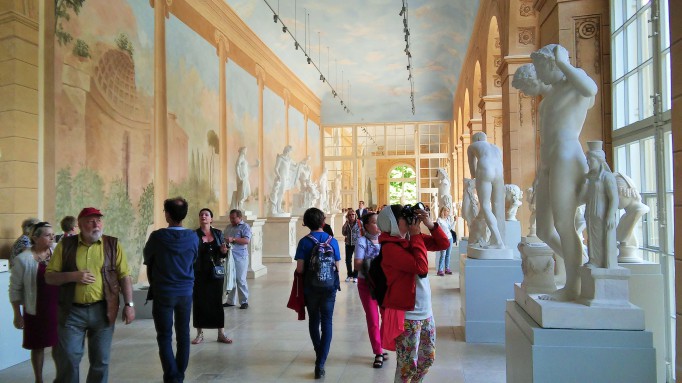 On 21 June, you are invited to celebrate the openning of Royal Sculpture Gallery. The most famous copies of sculptures of the ancient world: The Laocoön Group, Farnese Hercules, Farnese Flora, Belvedere Apollo, Meleager, are exhibited in the Old Orangery.
The Sculpture Gallery in the Old Orangery, alongside the Picture Gallery in the Palace on the Isle and the Gallery of Prints in the White Pavilion, is one of the three principal galleries at the Royal Łazienki, which was furnished according to the king's inventory of 1795.
See Video of vernisagge of Royal Sculpture Gallery in The Royal Łazienki Museum:
From the very beginning of his reign, Stanisław August collected marble statues and plaster copies of the most famous antique and early modern works of art. Some of them were commissioned with a view to complementing the ideology underlying the interior design in the royal residences, as in the case of the Farnese Hercules and Belvedere Apollo in the Ballroom at the Palace on the Isle or the statues of kings in the Rotunda – the pantheon of Polish rulers. However, the most numerous objects in the royal collection were the sets of plaster casts – this collection of a didactic nature, according to the 1795 inventory, included 563 works of art.
The chance to implement a project which Stanisław August had been unable to complete was also made possible thanks to cooperation with the replica workshop at Gipsformerei, Staatliche Museen zu Berlin. With its collection of more than seven thousand sculptural forms and reliefs, the Berlin Glyptothek was able to make plaster casts of three of the missing sculptures in the Kammsetzer Colonnade". Made from nineteenth-century moulds, using historic technology, casts were made of the Laocoön Group, the Belvedere Apollo and Meleager. These casts can now be admired in the Sculpture Gallery in the Old Orangery.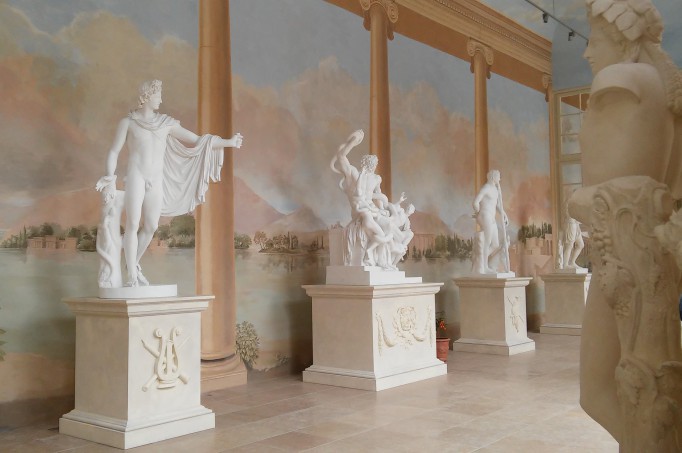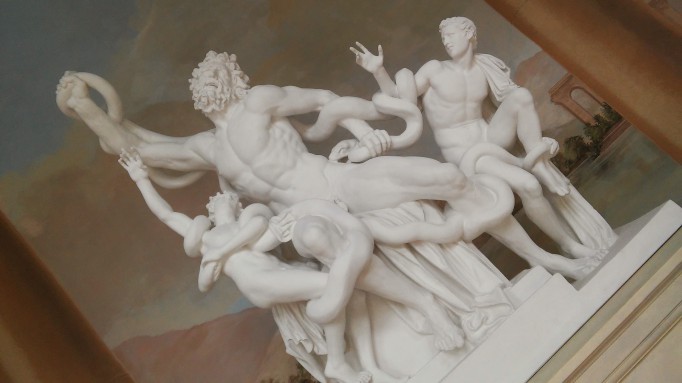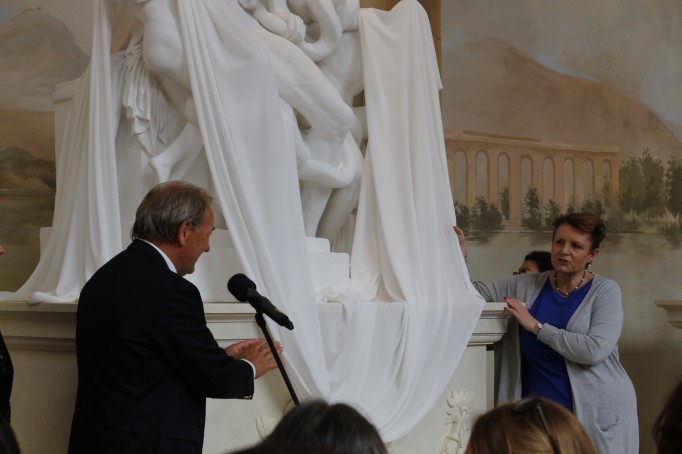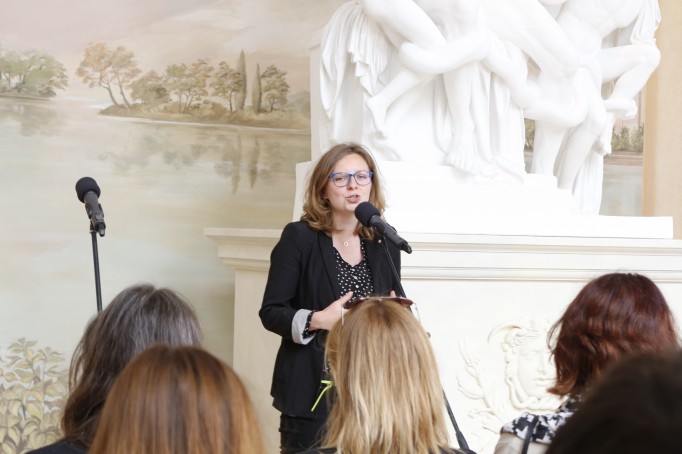 See Photos of vernisagge of Royal Sculpture Gallery in The Royal Łazienki Museum: