Tulipomania in the Royal Łazienki. Thousands of flowers in the gardens (video)
---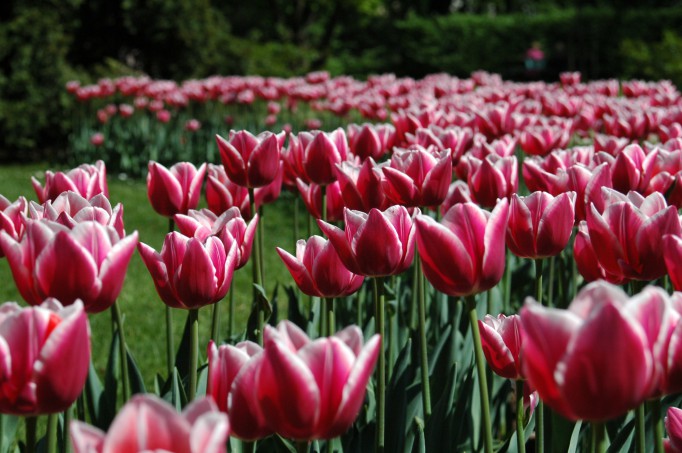 Thousands of tulips in colours ranging from white to near-black will appear in spring in the Gardens of the Royal Łazienki. In this way the Museum will remind its visitors of the tulipomania - the European fascination with those flowers, which originated in the Netherlands.
In April, in the Dutch Garden by the Old Orangery only, almost 32 thousand tulips will bloom. Another 32 thousand will blossom on the lawns, and more than 15 thousand on flowerbeds and parterres.
Tulipomania in the Royal Łazienki will show the timeless beauty of this flower and its marvellous colours.
In the Netherlands, tulipomania began around 1594 when tulip bulbs imported from Turkey reached astronomical prices, and the desire to own them was not limited to gardens only.
One could even say that at the turn of the 16th and 17th century the tulip was hailed as the most desired, the king of flowers. At the time it appeared in paintings of numerous masters including the works of Rubens, Rembrandt, J. Breughel the Younger, Balthasar van der Ast, Gabriel Metsu, and Bosschaert. It was also present in the symbolic paintings depicting "Vanitas".
Baroque creators and gardeners would go up against each other in expressing their love for the tulip. As a result, vases, porcelain dinner sets and luxury items decorated with this motif appeared. At the same time, the desired tulip became a symbol of madness and vanity.
Just like all fascinations, which in their first stages often go beyond any reason, the tulip also lost its significance with the passing years. Nevertheless, it has never been forgotten in garden art.