Royal Łazienki in a spot about green Warsaw
---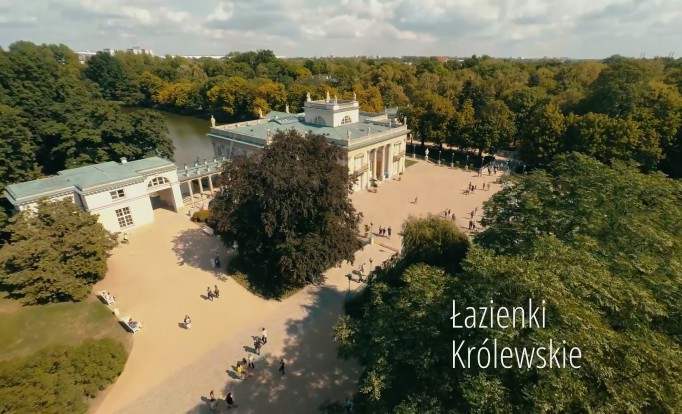 Royal Łazienki with its extensive gardens appeared in a short film promoting Warsaw as a city seeking the "Green Capital of Europe" title in 2018. The spot featured also the Śródmieście district, the Skaryszewski Park, Czajka sewage treatment plant and the wild banks of the Vistula river. You are invited to watch it.
Green areas in Warsaw constitute about 40% of the city. They comprise parks and gardens, housing estate greenery, open areas, and forests. Within the bounds of the city there are 27 forest complexes, 85 parks and tens of urban open spaces.
Łazienki Gardens are situated in the city centre and cover an area of 76ha with three gardens: the 18th century Royal Garden, the 19th century Romantic Garden and the 20th century Modernist Garden.
In addition to urban greenery, the spot showed the right bank of the Vistula river. In Warsaw, on a stretch of 4 km, it has been preserved in its natural state. That is where the area of Natura 2000 (Nature 2000) is located and where the city is implementing bird habitat protection programmes and restoring the flood lands.
The "Green Capital of Europe" title has been awarded by EU since 2010. EU cities with at least 200 thousand inhabitants can apply for it. Warsaw aims to become the "green capital" in 2018. Alongside with Warsaw, the following cities are candidates: Arad (Romania), Ghent (Belgium), Nijmegen (The Netherlands), 'S-Hertogenbosch (The Netherlands), Tallinn (Estonia), Umeå (Sweden).