Michał Batory about the new logo of the Royal Łazienki
---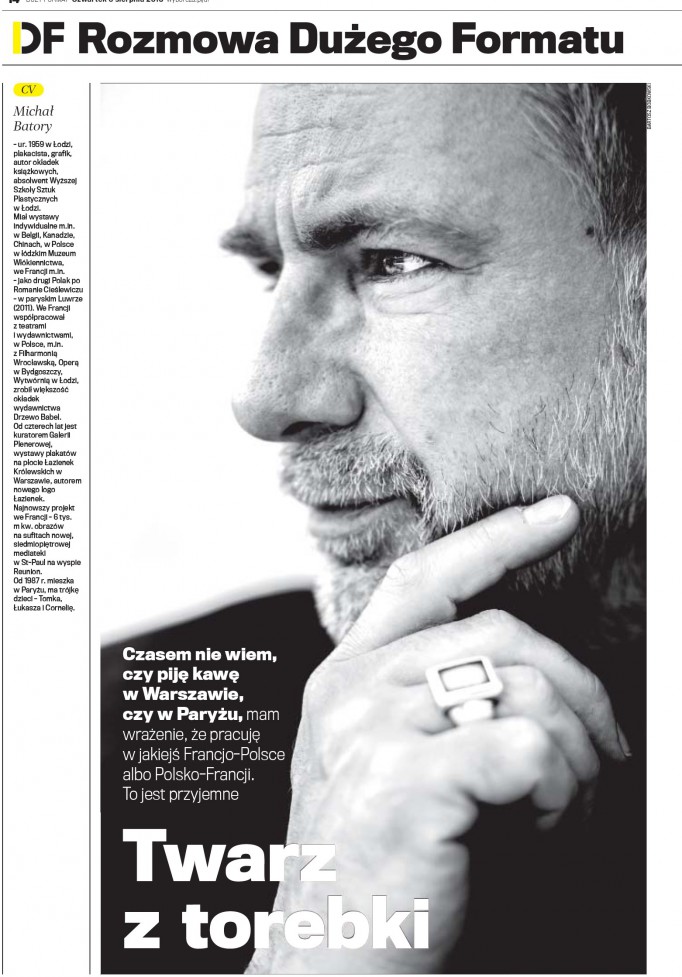 For me the Royal Łazienki are mainly a park, thus an organic whole – an eminent poster designer and graphic artist, Michał Batory, stated in his most recent interview for the "Duży Format" supplement to the "Gazeta Wyborcza" daily about the new logo of the Royal Łazienki. The work features a leaf turning into a crown – a leaf that was discovered and picked in Paris.
In a talk entitled "Twarz z torebki" (Face on the bag) Michał Batory is telling Katarzyna Bielas about his work and ties with France. When asked about the new logo for the Royal Łazienki, which has recently replaced a drawing showing the Palace on the Isle, the artist emphasised that he had designed it as a leaf turning into a crown. For me Łazienki are mainly a park, thus an organic whole, paths which were once used by the King. The leaves change colours, thus the logo has been designed in six colours, for each department – management, gardeners, administration... – Michał Batory said.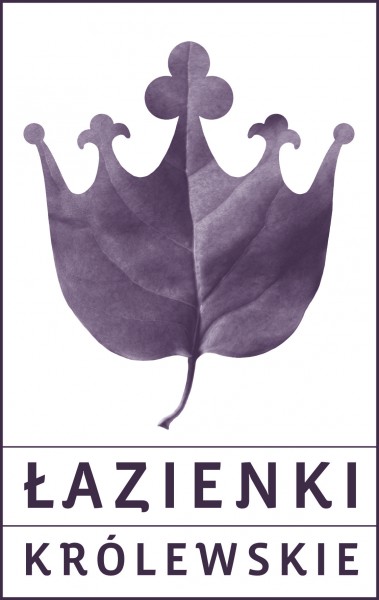 As it turned out, the leaf which was an inspiration in the designing process, did not come from Łazienki gardens, but was discovered by the graphic designer in France. I found it and picked in Paris, near my home; it had a natural crown. A leaf must be alive, so I couldn't carry it in a container with ice from Warsaw so as to photograph it in Paris. In Łazienki, one can find many species of trees and plants, while this leaf could grow anywhere – the artist says.
He reminded also that he had begun working with the Royal Łazienki Museum for years ago when Director Tadeusz Zielniewicz had watched his exhibition in Louvre. Michał Batory is among other things the curator of the Cultural Posters series that can be contemplated in the Open Air Gallery by the Aleje Ujazdowskie avenue.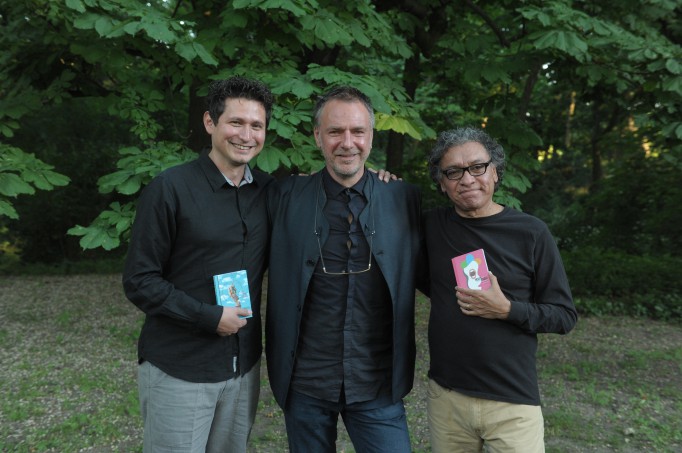 Michał Batory – artist and graphic designer, one of the most valued poster designers in the world.
He was born in 1959 in Łódź, where he graduated from the Academy of Fine Arts. Since 1987, he has been living and working in Paris. He exhibited his works individually in Belgium, Canada, China, in Poland in the Museum of Textiles in Łódź, in France as the second Pole after Roman Cieślewicz – also in the Louvre Museum in Paris (2011). In France, he cooperated with theatres and publishing houses, and in Poland with the Wrocław Filharmonic, Bydgoszcz Opera, Wytwórnia in Łódź among others; he designed most of the covers for the Drzewo Babel publishing house. He was awarded many prizes, including prizes at the International Poster and Graphic Design Festival in Chaumont (Audience Award in 1996; First Prize in 2004) and at the International Poster Biennale in Mexico (2010); his works were also displayed in numerous galleries worldwide, including in Les Arts Décoratifs in Louvre.
Posters designed by Michał Batory are extremely strong in their expression – although they represent objects of daily life, they seem to be surrealistic and poetic. Humour and metaphor, which are characteristic of the artist's works, are reflected thanks to an original editing technique.