Monte Cassino. On the 75th Anniversary of the Battle
---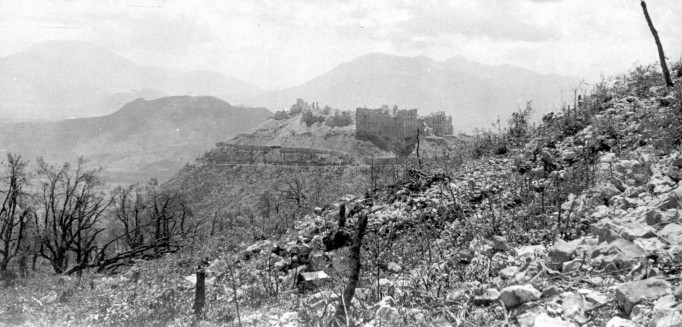 You are invited to see the exhibition commemorating the Battle of Monte Cassino, one of the longest and bloodiest battles of World War II, in which almost all Allied powers bound together to confront the Nazis. The exhibition will be held in the Open-Air Gallery at Aleje Ujazdowskie in Warsaw from 1 April to 31 May 2019.
The Battle of Monte Cassino was the culminating moment of the Italian Campaign. In 1944, the Allied Armies fought four battles against the German Wermacht near the monastery situated on the Italian hilltop. For as long as the Germans maintained their positions, they were able to block the best road and railway routes connecting southern Italy with Rome. For several months, armies of generals Heinrich von Vietinghoff and Fridolin von Senger easily fended off onslaughts by American, New-Zealand, British and Indian soldiers – taking advantage of the terrain features that made it impossible to employ armoured forces. Preparing for the next assault, the command of the Allied forces tasked the British Eight Army to break the Gustav Line of fortifications. The Army included the II Polish Corps of General Władysław Anders. The most difficult task – taking the Monte Cassino hilltop – was given to the Polish soldiers. On 18 May 1944, at noon, Master Corporal Emil Czech played the St. Mary's Trumpet Call, announcing the victory of Polish soldiers in the ruins of the Benedictine abbey.
The exhibition, organized on the occasion of the 75th anniversary of the skirmishes at Monte Cassino, presents the battle in a historical context, highlighting the participation of the II Polish Corps. We will learn about the history of Polish soldiers and the circumstances that led them to the Italian hilltop, starting from the inception of the Polish Army in the USSR, through the battles in Africa, until the confrontation on the Italian front.
The exhibition presents a detailed chronology of one of the longest and deadliest battles of World War II. It will feature photographs taken during and after the assaults, illustrating the fierce struggles of the Allies during the Italian Campaign.
The exhibition will also address the fate of the historic buildings from the Monte Cassino monastery and how the Polish soldiers were commemorated on the military cemetery on the Italian hilltop.
The photographs featured at the exhibition come from institutions including the Sikorski Museum in London, Imperial War Museum, Militärhistorisches Museum der Bundeswehr in Dresden, National Library of New Zealand, Cassino City Archives, archives of the French Ministry of Defence, Central Military Library, National Digital Archives, as well as private collections.
The sponsor of the exhibition "Monte Cassino. On the 75th Anniversary of the Battle" is the Ministry of Culture and National Heritage.