Suitcases plenty of books. Picnic for families
---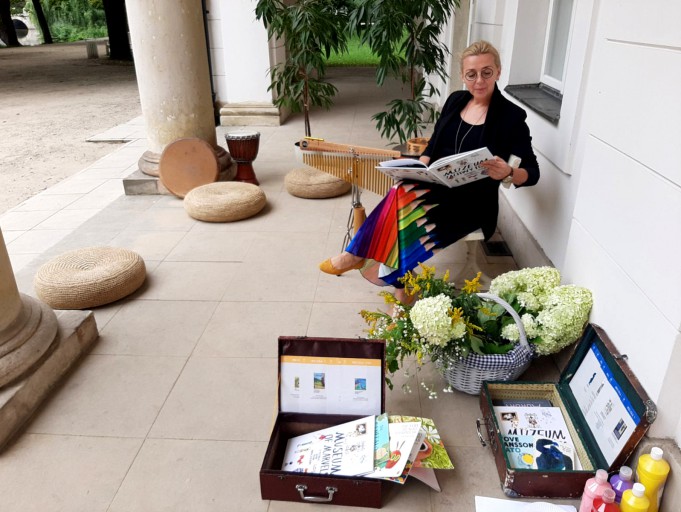 Behind the columns of the Old Guardhouse look for suitcase with interesting books for children. Choose one and start your journey to the world of books.
In the suitcases you will find Polish and English illustrated books children know and like most, and among them the 'Museum of Marvels. A pictorial guide to the Royal Łazienki'. The book you choose will be accompanied by artistic activities which you may perform together with your grown-ups.
Every hour on the hour you may take part in 'impression' reading of books for children. The books we choose will be read by: Zofia Zaccaria one of the authors of the Museum of Marvels and Lidia Iwanowska-Szymańska storyteller and actor.
---
Date: 26 September, 3 p.m. - 6 p.m. (Sunday)
Place: Colonnade of The Old Guardhouse
Animators: Lidia Iwanowska-Szymańska, Zofia Zaccaria
Entry: free of charge
For more information contact: rezerwacje@lazienki-krolewskie.pl