Director of the Royal Łazienki awarded with Pro Merito Melitensi Commander Cross
---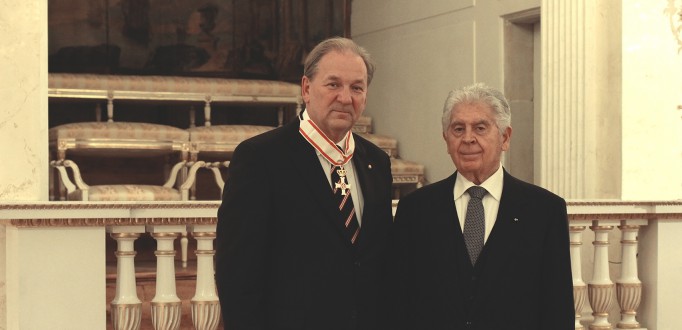 Tadeusz Zielniewicz - the Director of the Royal Łazienki - has been awarded by the Sovereign Military Order of Malta with the Pro Merito Melitensi Commander Cross. - I appreciate his qualities of a human and a specialist. He is a man of culture, open and of great sensibility - stated J. E. Vincenzo Manno - Ambassador of the Sovereign Order of Malta to Poland.
The ceremony during which Ambassador Vincenzo Manno awarded Tadeusz Zielniewicz with the Pro Merito Melitensi Commander Cross took place in the Palace on the Isle. Among the attendants were the ambassadors of France and Norway - Pierre Buhler and Kersten Klepsvik, representatives of the Kingdom of the Netherlands, as well as guests from Italy.
In his eulogy, Ambassador Vincenzo Manno emphasized that Director Tadeusz Zielniewicz, who has managed the Royal Łazienki Museum since 2010, has implemented broad educational programmes designed for people with special needs and for social groups with limited access to culture.
- He promotes the idea of free-of-charge access to museums and free museum lessons, thus counteracting social exclusion. He also makes the Royal Łazienki monuments available to charities - Ambassador Vincenzo Manno recounted, at the same adding that Director Zielniewicz refers to the Sovereign Order of Malta with "great sensibility". He stressed that for those reasons it was an honour and a pleasure for him to grant Director Zielniewicz the Pro Merito Melitensi Commander Cross.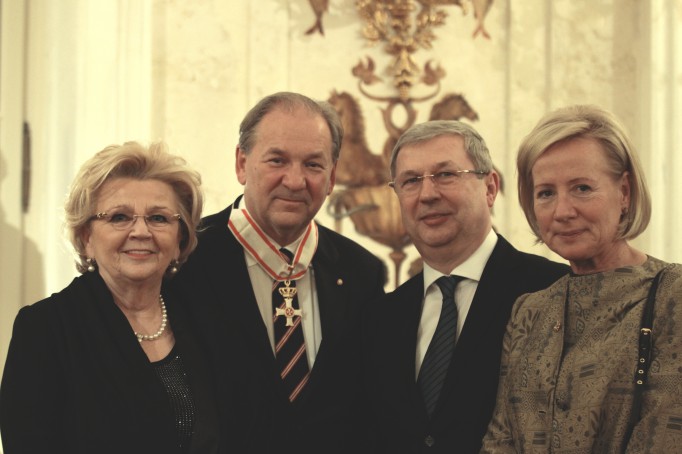 The Director of the Royal Łazienki then added that it was a very important event for him. - I am honoured and deeply moved; I have read that the order is given only to the men and women whose actions add to the honour and prestige of the Order. - Director Zielniewicz stated, thanking for the distinction. He also mentioned the long-standing friendship between him and Vincenzo Manno, dating back to as far as the transformation period.
Pro Merito Melitensi (the Order of Malta's Chivalric Order of Merit) - a distinction instituted in 1920, awarded by the Sovereign Order of Malta. It is an acknowledgement of actions which bring it honour and prestige, and which promote Christian values. It is mainly granted to people who are not members of the Order.