"Track the Colour!". Fourth edition of the family field game
---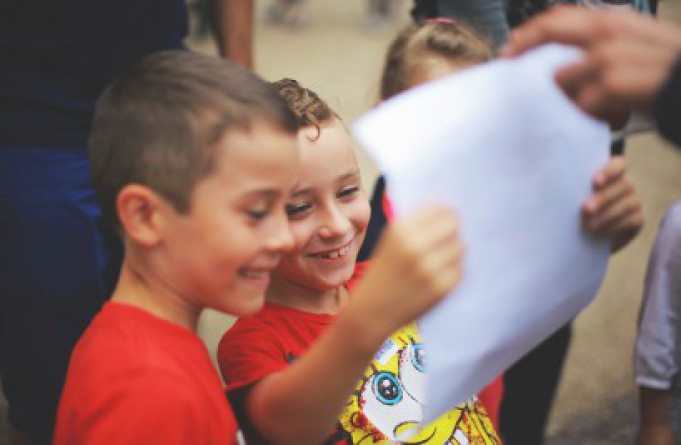 Take part in a fourth edition of the family field game on the occasion of the Children's Day and Track the Colour in the Łazienki gardens. Use a game card together with the map and puzzles.
Find colours in the Łazienki gardens, solve puzzles and collect letters of a final password. An introduction to the field game is a comic strip. Read it before you start playing and then pass each stage that is marked with a golden frame. You will solve one puzzle at each point of the game.
Find the Royal Łazienki colours!
Information for carers
The game is a splendid idea for a surprise on a Children's Day. Print a game card or take it from the cash desk in Officer Cadet School (Podchorążówka). The game card may also be used on the screens of smartphones or tablets.
The game may take one to two hours, depending on the age of the participants, that is why it's good to have a snack and water with you.
Golden frames are for the purposes of location of specific tasks; there is no need to touch them.
We wish you a lot of fun!
---
When: June 1-4, 2022,10.00-18.00
Where: the Royal Gardens; you can find out about the garden regulations here
Admission: free
Requirements: a game card with instructions for the game to be carried out on your own are available on the Museum website and may be taken free of charge at the ticket office in the Officer Cadets School
Additional information: rezerwacje@lazienki-krolewskie.pl
---
The filed game accompanies the exhibition "Royal Rembrandt. Polish Rider from The Frick Collection in New York ". Authors of the game: Lidia Iwanowska-Szymańska, Monika Kawecka, Zofia Zaccaria.