An Exhibition by Spouses of international Diplomats
---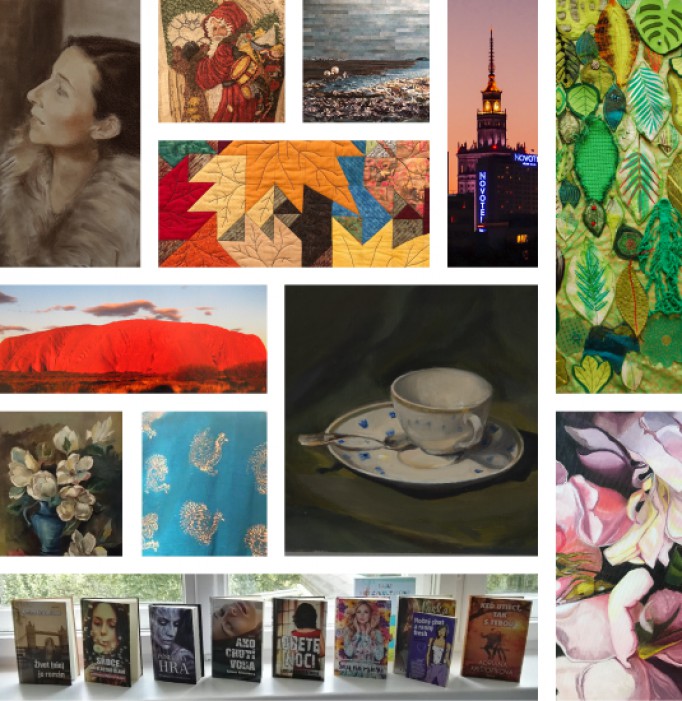 The Art of Diplomacy is an exhibition by artists from twelve countries, who are based in Warsaw with their spouses.
Through art they expose their very personal view, shaped by their home countries but also by their lives as diplomats, moving from posting to posting. Each of the twelve contributors draw on diverse media, including painting, photography, craftwork, literature, textile and collage. Their works tell a story that is unique to them, their backgrounds, and their experiences of Warsaw.
The public exhibition is hosted by SHOM – Spouses of Heads of Mission, the organization behind Warsaw's famous International Charity Bazaar. The exhibtion takes place from 8 to 28 of October at the Old Orangery.
The twelve artists are:
Anne Blontrock – Belgium (Textile Arts)
Anne-Marie Mikkelsen – Denmark (Textile)
Olivia Nikel – Germany (Photography)
Tsering Lhazes – India (Textile)
Nausheen Ilahi – Pakistan (Painting)
Kasia Braiter – Poland (Silk Painting)
Sally Al-Midhadi – Qatar (Painting)
Alla Longova Gullgren – Sweden (Painting)
Adriana Krištofíková – Slovakia (Literature)
David Boroje – Slovenia (Photography)
Artemiz Abaci – Turkey (Painting)
Martha Rodriguez Planke – Uruguay (Collage)
SHOM (Spouses of Head of Mission) has played an active and important role for almost 20 years to motivate them to learn more about each other by exploring their cultural, tradition and culinary diversities as well as those from their host country, Poland. The International Charity Bazar is the most significant annual fundraising event organized by SHOM, which raises funds to support people in need in Poland.