'Sphere of Silence' Festival
---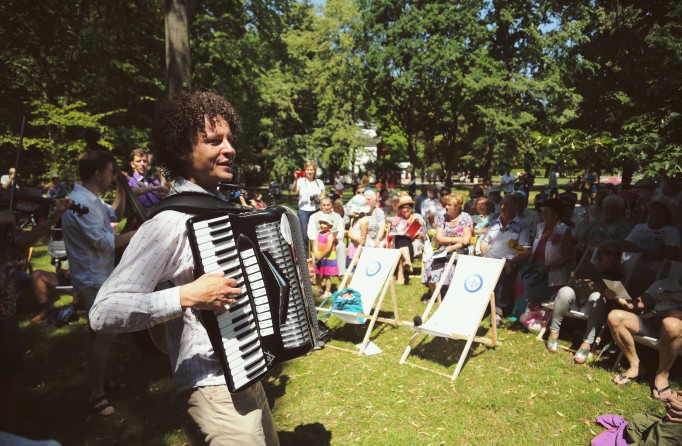 We invite visitors to the 'Sphere of Silence' Festival – one of the most highly anticipated summer music events in the capital, which gathers tens of thousands of guests in the Royal Łazienki every year. Chamber concerts in picturesque nooks and corners of the gardens will take place on the weekends in July.
The 'Sphere of Silence' Festival will begin on 2 July. Music will resound in the Royal gardens throughout the day from several stages at the same time. There will be no lack of open-air concerts for families (in the mornings and afternoons), events for those strolling in the gardens as well as the Festival audience.
Concerts, which will take place on the weekends in July, will be devoted to European countries: on 2 and 3 July, Polish musicians will perform; on 9 and 10 July, we will listen to bands from Germany; on 15 and 17 July, French music will be featured; 23 and 24 July will be devoted to Spain. The last weekend of the month – 30 and 31 July, will have an international theme.
The most important events of each weekend in July will be the Saturday concerts near the Temple of Sybil, at 7:00 p.m. The first one will take place on 2 July – the opening day of the Festival. An avant-garde band Janusz Prusinowski Kompania will perform on that day.
Later, on the consecutive Saturdays of July, near the Temple of Sybil, the following artists will perform: Sonic Art Saxophone Quartet (special guests of the Festival – a band from Germany), Avenue, Corazon Flamenco and the New Warsaw Trio.
All concerts of the 'Sphere of Silence' Festival will take place in silent, picturesque corners of the gardens; visitors will be able to listen to them from deck chairs or sitting on the lawn. As a result, it will be possible to enjoy the music in a pleasant atmosphere, with family and friends, and the artists will be performing at the audience's fingertips.