Flora Danica. Exhibition of royal porcelain from Denmark
---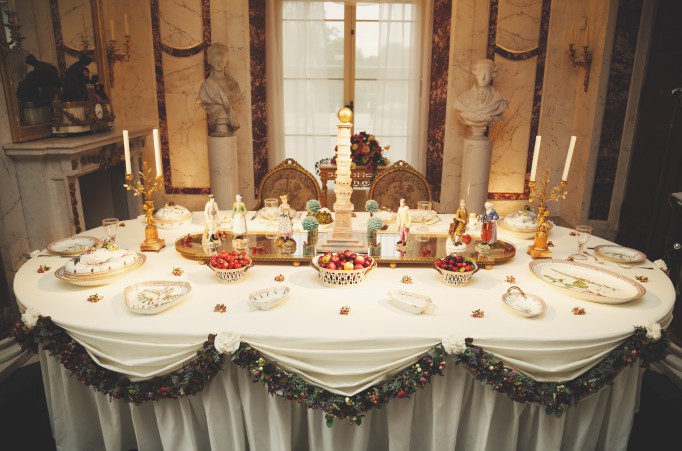 One of the most famous and exclusive royal dinner sets, Flora Danica, will be displayed in the Palace on the Isle in August. The exhibition of porcelain is a result of cooperation between the Royal Łazienki Museum and the Frederiksborg Castle in Hillerød (Denmark).
From 6 August to 30 October, in the Royal Dining Room of the Palace on the Isle, porcelain from the Museum of National History in the Frederiksborg Castle in Hillerød will be presented. It is a set which appeared on the royal table during ceremonies at the turn of the 18th and 19th century.
The porcelain was produced by the Royal Porcelain Factory (Den Kongelige Porcelainsfabrik) between 1790 and 1802. It was most likely intended as a gift for Tsarina Catherine the Great, but because of her death, the Danish Royal Family kept the dinner set for its own use.
The name of the set – Flora Danica – derives from the decorative motifs painted on its respective elements, plates, vases, cutlery, etc. They consist of meticulously painted Danish plants inspired by prints from the scientific atlas of botany entitled Flora Danica, whose first volume was published in 1761.
The idea of creating an atlas of all flowers which grew in the lands of the Danish King (Denmark, Schleswig-Holstein, Oldenburg-Delmenhorst, Norway, Iceland, Faroe Islands, and Greenland) was initiated by Professor Georg Christian Oeder from the Copenhagen Botanical Garden. He was also the editor of the first ten volumes, which included six hundred floral prints. The last volume was published in 1883. Flora Danica is a monumental work and an outstanding accomplishment of Danish science of the period of the Enlightenment.
Selected prints from the atlas will be displayed between 5 August and 4 September during an exhibition in the Open-Air Gallery at Agrykoli street. It will be accompanied by an exposition of royal porcelain in the Palace on the Isle.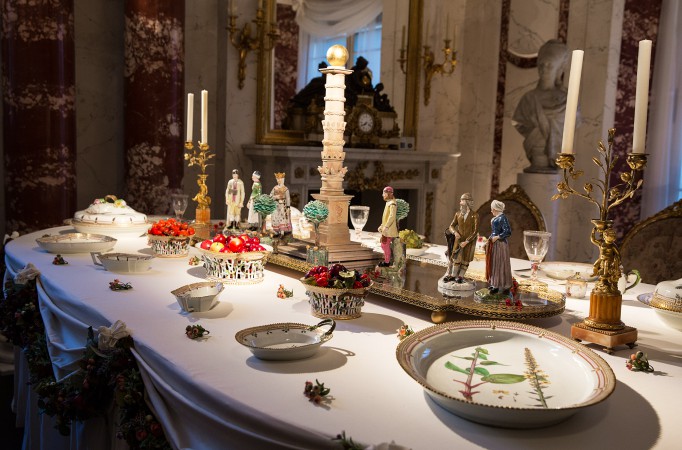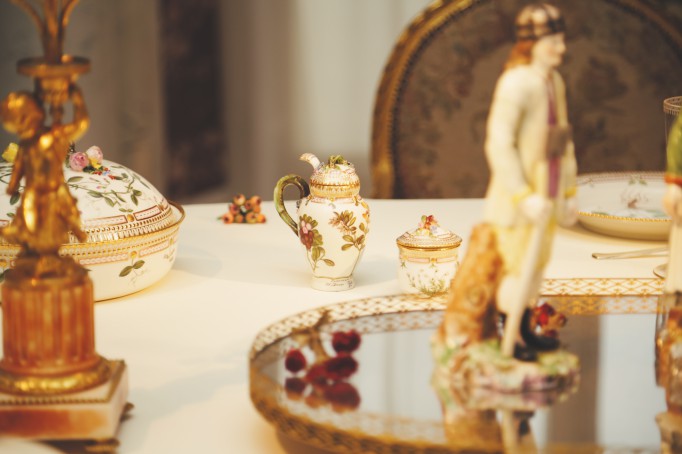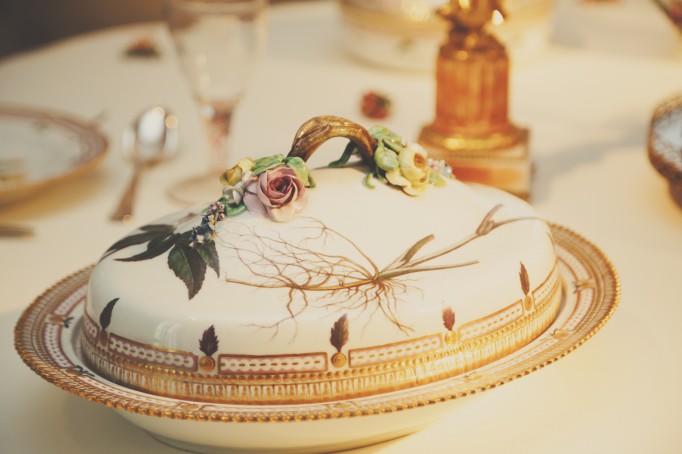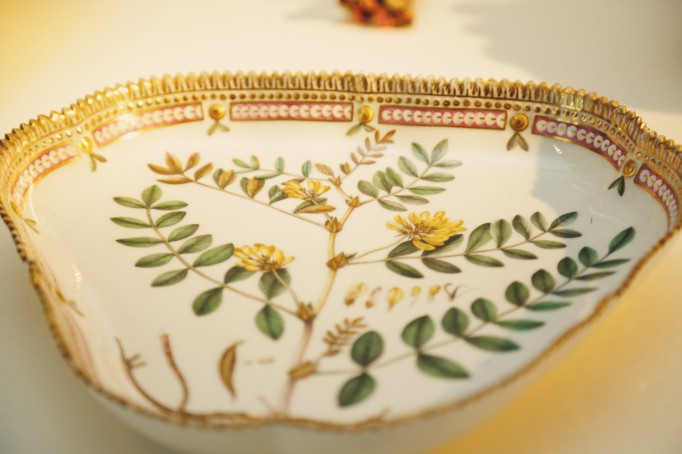 International cooperation
The "Flora Danica – A Royal Dinner Service" exhibition is a result of cooperation of the Royal Łazienki Museum and the Frederiksborg Castle in Hillerød (Denmark), and part of the international "Gardens of Light" project, which also involves the following institutions: The Muskau Park of Prince Pückler in Bad Muskau (Germany), the Tsarskoye Selo State Museum in Saint Petersburg (Russia), the Prince Kung Mansion in Beijing (China), and Château de Lunéville (France).
The Museum of National History, where the Flora Danica comes from, was established in 1878 as an independent branch of the Carlsberg Foundation. The Museum is located in the Frederiksborg Castle in Hillerød, which is situated north of Copenhagen. It was built by Christian IV, the King of Denmark between 1600 and 1620; it is one of the largest and greatest Renaissance castles of Northern Europe.