Japanese royal couple in the Royal Łazienki
---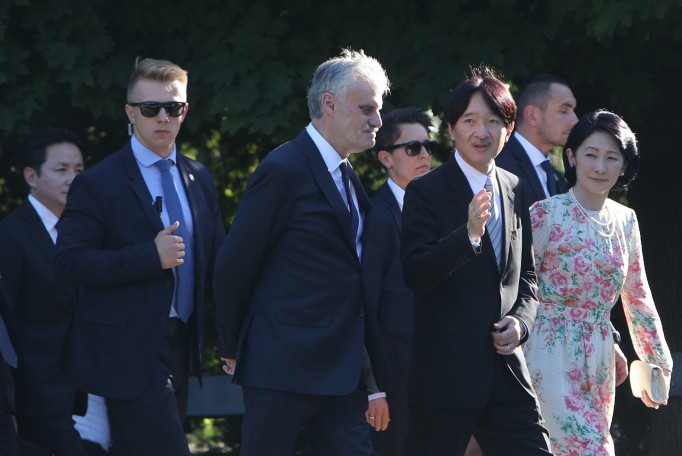 During their state visit in Poland, His Imperial Majesty Prince Akishino and Her Imperial Majesty Princess Akishino visited the Royal Łazienki Museum on 30 June 2019.
The visit of the Japanese royal couple, prince Akishino – heir to the prince Fumihito, and his wife princess Kiko – took place in Poland to celebrate the 100th anniversary of diplomatic relations between our countries. The Japanese Empire was the first country in Asia and fifth in the world to have recognised the Prime Minister Ignacy Paderewski's government.
The Kyodo Japanese agency emphasised that it was the first overseas trip of the members of the Imperial family since the time when, on 1 May 2019, Emperor Naruhito, elder brother of prince Fumihito, took the Chrysanthemum Throne and the first state visit of the Japanese Akishino royal couple to Poland and Finland (paid also in celebration of the 100th anniversary of diplomatic relations).