Unveiling of the statue of Wieniawa-Długoszowski
---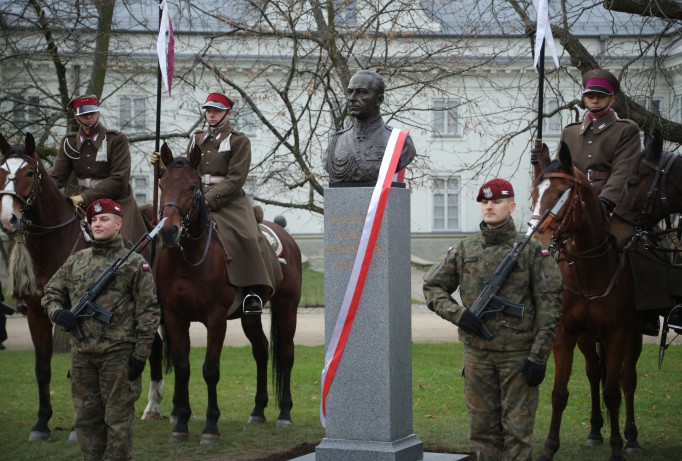 During the regiment celebrations of the 1st Light Horse Józef Piłsudski's Regiment on 8 December 2019, the statue of Bolesław Wieniawa-Długoszowski was officially unveiled.
The statue, which is the work of Paweł Pietrasiński, stood in front of the Myślewicki Palace. It was in Myślewice where Boleslaw Wieniawa Długoszowski, the most famous Polish cavalryman, prose writer, poet, journalist, scriptwriter, translator, painter and patron of art, resided during his visits to Warsaw.
The statue was erected on the initiative of the Honorary Committee for the Erection of Wieniawa's Statue in the Royal Łazienki, composed of officers of the Polish Army, historians and cavalrymen. As the originators of the project emphasize, the statue is an expression of homage paid to the "irreproachable patriot, who took his place in the pantheon of great Poles", and "shall serve the promotion of patriotic attitudes, especially among the youth".