Professor Ronsanvallon in the Royal Łazienki. A debate with the participation of the distinguished intellectual
---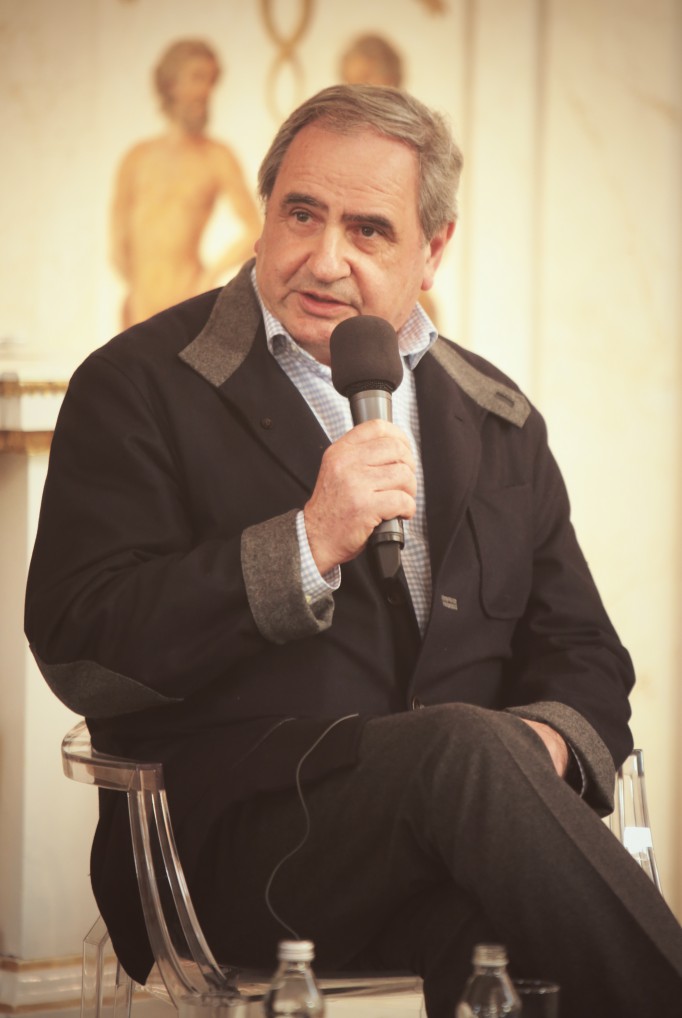 - We can call our systems democratic, but in reality we are not governed democratically - believes Pierre Ronsanvallon - a professor from Collège de France. The debate with the participation of this outstanding French intellectual took place on 6 April in the Palace on the Isle.
According to the professor from Collège de France, if the democracy of western countries is in crisis and the citizens don't feel adequately represented, the problem should be resolved at its roots, and the relationship between the citizens and the executive power should be examined.
Additionally, Pierre Ronsanvallon claims that, in fact, every elected politician is doomed to failure, because they favour an archaic concept of power, and the excess of legislation in the 21st century is often meant to conceal political decisions.
During the discussion about democracy in the 21st century, Professor Pierre Ronsanvallon was joined by Dr Ulrike Guérot - the founder of the European Democracy Lab - a German think tank dedicated to the future of democracy in Europe, as well as Professor Paweł Śpiewak - a sociologist from the Warsaw University and director of the Jewish Historical Institute in Warsaw. The discussion was moderated by Dr Jarosław Kuisz - editor-in-chief of the Kultura Liberalna weekly, from Warsaw University, and visiting scholar at the Oxford University.
The discussion was organised by the Centre for French Civilisation Studies of the Warsaw University, The Foundation for Polish-German Cooperation, Kultura Liberalna and the Prof. Bronisław Geremek Centre foundation.