The Royal Theatre starring at the world's biggest tourism fair (video)
---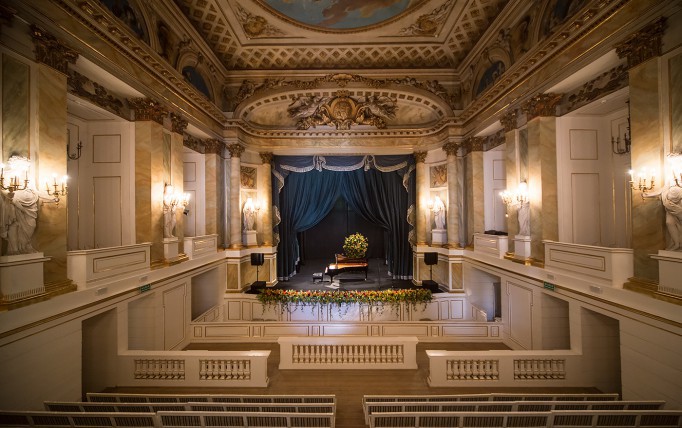 The Royal Theatre in the Old Orangery, one of the few surviving authentic eighteenth-century court theatres in Europe and the only one of its kind in Poland, is featured at the world's biggest tourism fair, the ITB in Berlin, Germany, from 9 to 13 March.
At the stall of the European Route of Historic Theatres in hall 16, which is entirely devoted to cultural tourism, The Royal Theatre is presented to tour operators, travel journalists and individual tourists as one of the most fascinating theatre buildings in Europe.
The ITB tourism fair expects about 200 000 visitors this year.
The European Route of Historic Theatres connects120 carefully selected historic theatre buildings around Europe. The route leads to the most beautiful, most interesting and best preserved historic theatres in all of Europe and across all times, from the Renaissance to the 20th century. The theatres range from small private theatres to huge opera houses, and all of them can be visited during daytime.
Theatre is a corner stone of our common European cultural heritage. Theatres are the meeting point of society, and each building therefore mirrors the era of its inauguration as well as the later changes in society. In this way, historic theatres tell the history of Europe in their very own way.
The European Route of Historic Theatres is divided into 12 parts, each combining up to 12 theatres that can easily be visited in a week. But it is also possible to combine two or three for a week-end, or have a guided tour of just one when travelling in the area anyway.
Today, the European Route of Historic Theatres already runs through 22 countries. In 2017, it shall encompass all of Europe, supported by the Culture Programme of the European Union.
More information: www.historic-theatres-route.eu